DOGTAS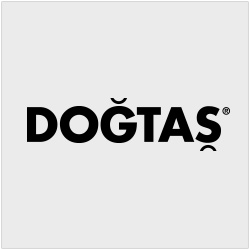 As is known, the biggest specialty of Doğtaş Mobilya since its foundation is the Panel Group including such products as Dining Room, Bed Room and Teen Room. In our day, Doğtaş Mobilya has become one of leading brands furthering the said product gamut in Turkey and combining the highest technology with select designs.

Doğtaş Mobilya does not stand out in recent years as the organization offering numerous options in Dining Room and Bedroom models under the same roof but also considers different budgets as well as different tastes while creating the product spectrum.

Doğtaş is the leader in the Dining Room and Bedroom area for design, raw material, furniture color, mechanism, module accessories and production system as well. The latest example is seen in the Exclusive Series offered in the year 2007. Doğtaş trust in the quality of this series impressive for the original and modern line of its design so much that it gives 7-YEAR WARRANTY FOR THE EXCLUSIVE SERIES PRODUCTS, achieving a first again.

DOGTAS Collections
Showing 1 to 3 of 3 (1 Pages)